Book Fair
February 17 to February 24
​See Classroom Schedules
Here
WES Food Drive 2016
We raised 1,943 items during our
​Food Drive!!
Thank you everyone for your help in feeding the hungry in Maui!
​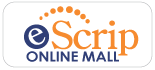 Wailuku Elementary School does not discriminate on the basis of race, color, national origin, sex, disability, or age in its programs and activities and provides equal access to the Boy Scouts and other designated youth groups. The following person has been designated to handle inquiries regarding the nondescrimination policies: Beverly Stanich, Wailuku Elementary School Principal, 355 S. High Street Wailuku, HI 96793.
beverly_stanich@notes.k12.hi.us
. Phone #
808-727-5520
.
355 South High Street, Wailuku, HI 96793
Phone: (808) 727-5500