Wailuku Typing Club is our NEW program to help improve student's Keyboarding skills.
​3rd and 4th Graders need to type 20wpm and 5th Graders need to type 25wpm.
Login using Google Account.
User Name: I-READY#@wailukuelem.k12.hi.us
Password: 808wes808
***************
Attention!!
TYPING CONTEST!!
For Grades 3 to 5
The top 3 scoring typists in each class will get special recognition.
Deadline is May 20th
You can practice at home too.
See login information above.
Go to: https://wailuku.typingclub.com
Let's get typing!!!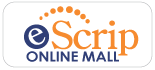 Wailuku Elementary School does not discriminate on the basis of race, color, national origin, sex, disability, or age in its programs and activities and provides equal access to the Boy Scouts and other designated youth groups. The following person has been designated to handle inquiries regarding the nondescrimination policies: Beverly Stanich, Wailuku Elementary School Principal, 355 S. High Street Wailuku, HI 96793.
beverly_stanich@notes.k12.hi.us
. Phone #
808-727-5520
.